Foam Home • Service area within 150 miles of La Crosse, WI
Spray Foam Insulation Installation Services for Residential & Commercial Projects.
We guarantee your satisfaction with on-time completion, accurate pricing, and responsive communication all at a fair price. Your call will be returned the same day.

Spray Polyurethane Foam (SPF) Insulation Installation Services
1. Give us a call
We will answer your call promptly when possible, or return your call the same day.
2. Send us your plans
We will return your email promptly and review your plans quickly.
Get a quick quote
We will get back to you within 3 days with an accurate quote for your project.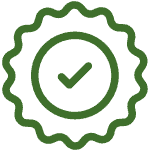 100% Satisfaction Guarantee
We guarantee to meet or exceed your expectations and design specifications
We promise a quality job at a fair price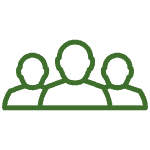 Dedicated Insulation Installation Team
Our installers are certified and 100% dedicated to installing spray foam (SPF) insulation.
Dedicated Administration Team
We have a dedicated administration team to provide prompt and professional service and communication so installers can focus on their work.
Large and Small Project Capacity


Get a free quote within 3 days
We understand how important timing is to your project, so we get bids out within 3 days of receiving plans.
Transparent Pricing
Our bids are clear, detailed, and transparent.
This means you know exactly what you are getting and how costs are derived.
Accurate Pricing
Get accurate pricing for the services agreed to. No surprises.

Same day replies
Dedicated customer service team